Photoluminescence tool for concentration (AlGaN), LED characterization, layer thickness and Bow measurements
EUMETRYS, Associated with ETAMAX, distribute several tools for photoluminescence measurement. PLATO is a non-destructive mapping measurement system that uses PL(Photoluminescence) phenomenon. The photoluminescense analysis coupled with different laser sources can be used in multiple application:
VCSEL DBR
RF GAN
LEDS
Yellow PL
POWER GAN
SIC defect inspection
The PLATO 200 and PLATO 300 can measure wafer from all sizes for Al contents in AlGaN layer, Thin-film thickness of GaN layer and even Bow measurement.
Eumetrys is the exclusive distributor in Europe for ETAMAX product line.
Do not hesitate to contact us to get a technical brochure by clicking here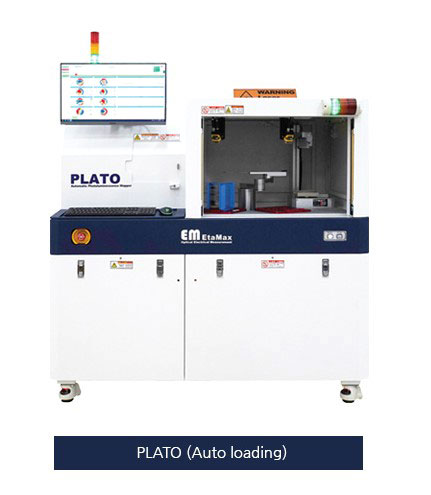 ---
---